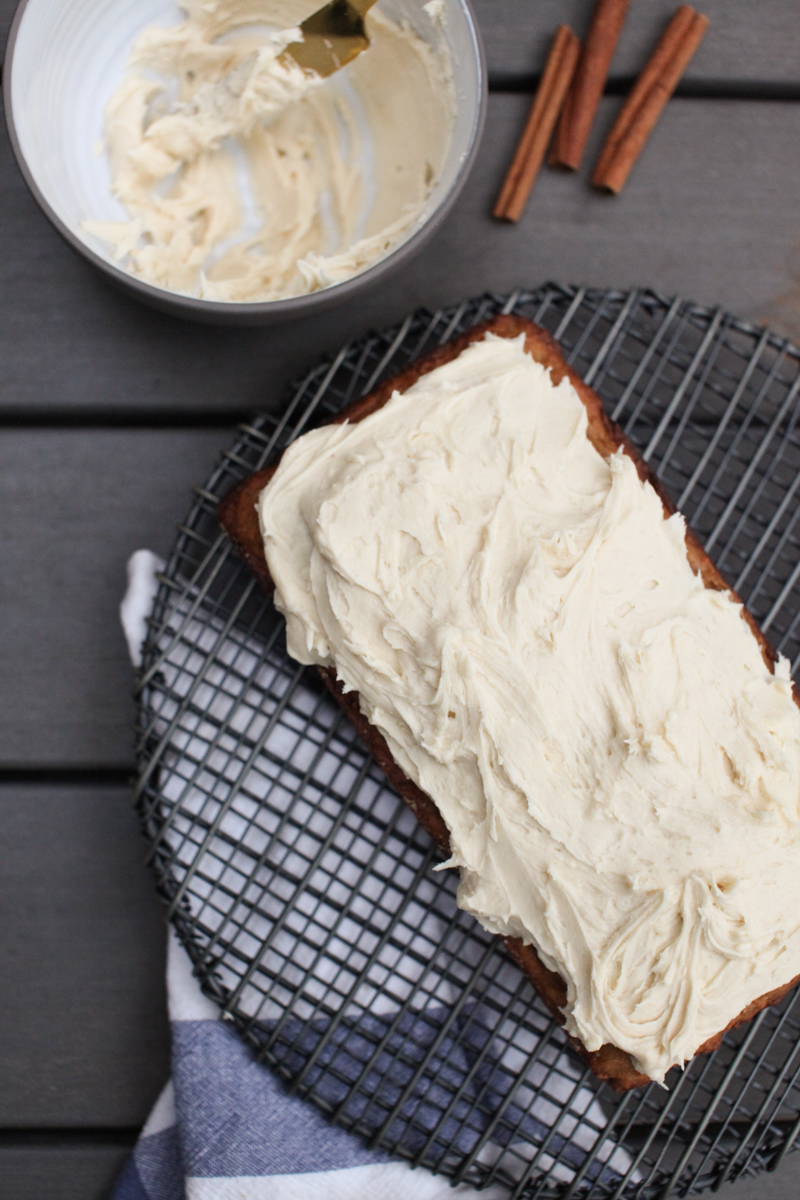 This cake has a lot going on and I like that way. The browned butter and spelt give a warm, nutty taste that already feels a little like fall to me. Then you layer in the pears, cardamom, and cinnamon and this is just the coziest little loaf cake. Then this frosting. OH THIS FROSTING. I am on a serious tahini kick, especially after meeting one of the ladies behind Seed + Mill. Their tahini is the best and the packaging is beautiful! The frosting is a dreamy combination of honey and tahini. To sum this recipe up, it's everything I want to be eating for dessert or an afternoon snack right now. That's basically the origins of this recipe too. What do I love right now? Everything in this cake is the answer. EVERYTHING.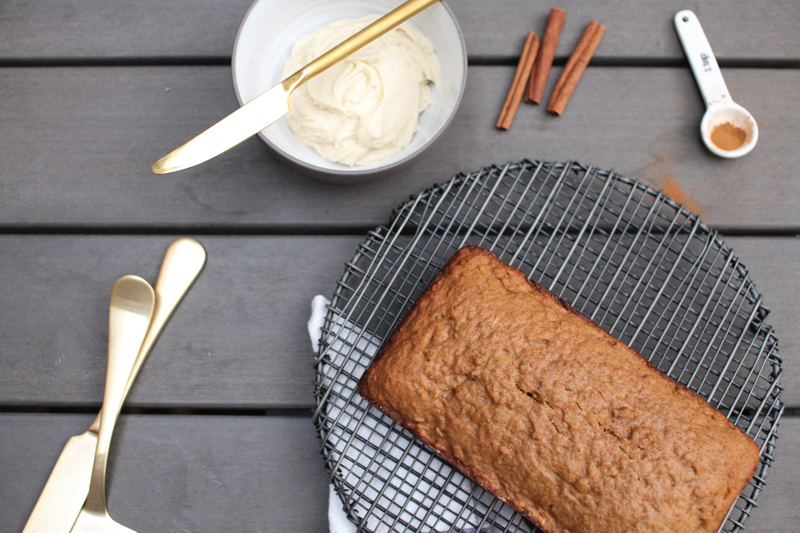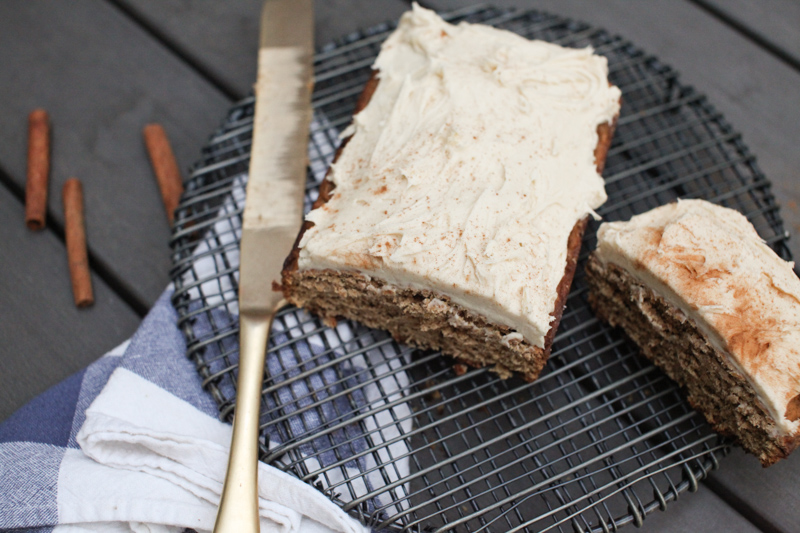 Spiced pear cake with honey tahini frosting
We love all the fall flavors in this cake at our house right now and it makes for a perfect subtly sweet dessert or a decadent afternoon snack with tea.
Ingredients
½ c unsalted butter, 1 stick
180g spelt flour (1¼ c)
50g AP flour (1/3 cup)
1 tsp cardamom
1 tsp cinnamon
1 tsp baking powder
salt
½ c dark brown sugar
2 eggs, room temp
2 Tbs plain or vanilla yogurt
2 pears grated (big grater size on box grater)
1 Tbs tahini
2 Tbs honey
½ c butter, softened
½ tsp vanilla
1 c powdered sugar
Instructions
Brown butter in a medium pan by melting butter until it becomes fragrant and nutty. Right as the foam and butter begins to turn brown pull the pan off the heat. Transfer to a heat proof bowl to stop the browning and cool in fridge until chilled but still soft.
Preheat oven to 400F degrees. Butter and lightly flour a 9x4 cake loaf pan.
Mix together dry ingredients in a large bowl.
Cream chilled brown butter with the brown sugar in a electric stand mixer until light and fluffy.
Slowly add the eggs one at a time mixing just until fully combined.
Add yogurt.
Remove bowl from mixer and add the pear mixing just until combined.
Add the wet ingredients into the large bowl of dry ingredients. Stir until just combined with a spatula or wooden spoon.
Spoon into prepared pan and smooth out the top with a spatula or the back of a spoon.
Bake until a knife/fork comes out clean, or about 22-25 minutes. Cover with aluminum foil the second half of the baking time if the cake is browning too quickly.
Cool completely on a wire cooling rack. If serving the next day, wrap tightly in plastic wrap after cooling.
Meanwhile, add all the frosting ingredients, except the powdered sugar, to a electric stand mixer and beat ingredients to combine.
Slowly add in powdered sugar stirring until combined.
Frost the top of cooled cake with an offset spatula or a butter knife with a rustic, messy look. Optional, sprinkle ground cinnamon and cardamom on top of frosting.