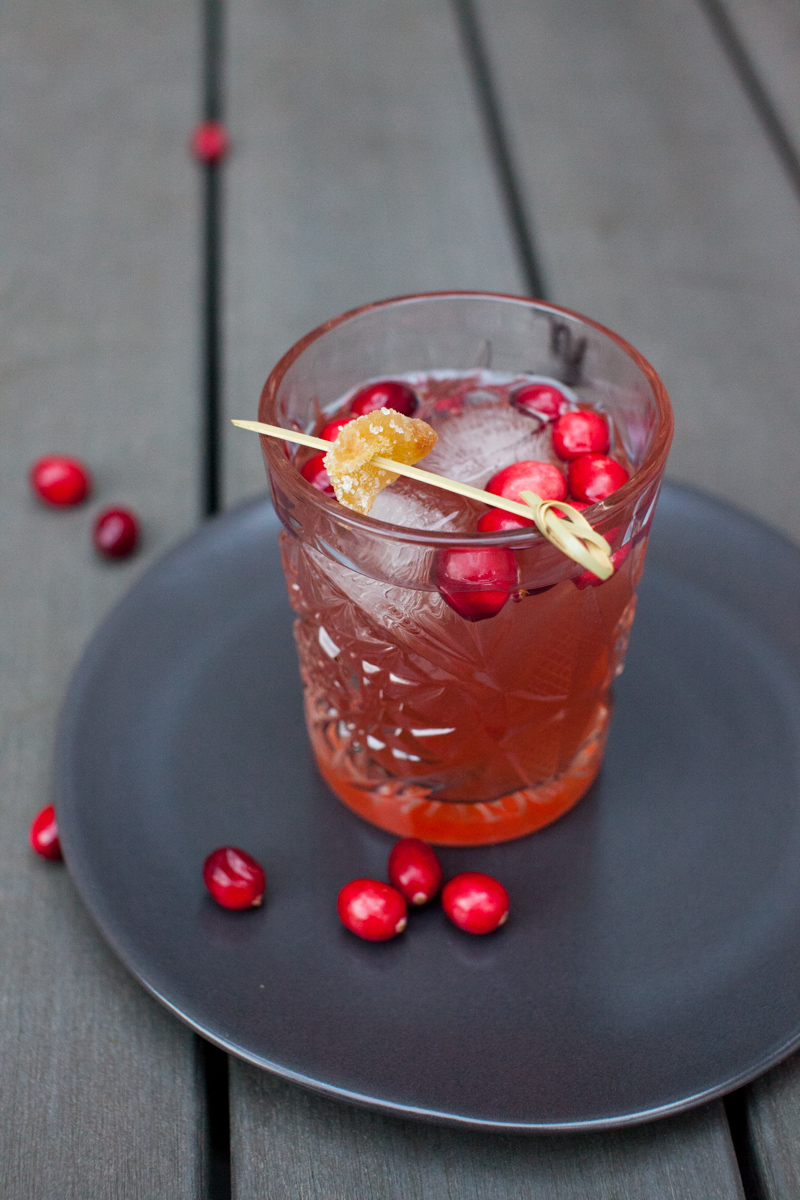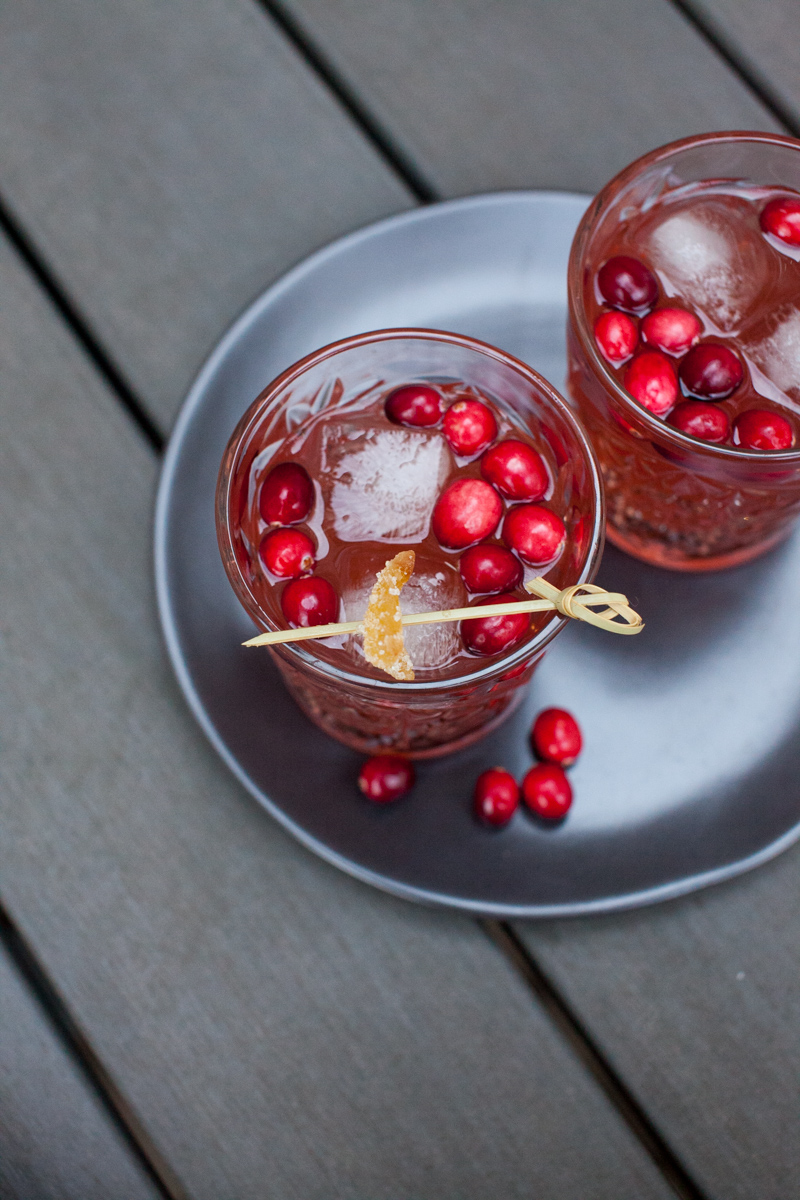 THIS is what I want to be drinking during the holidays. For the last three years we haven't gone home to California for Christmas, but every year before that Alex and I spent the holidays at home in southern California. I've talked about how oranges remind me of California style Christmas already. But so do tamales on Christmas Eve and margaritas. Margaritas are my drink of choice any day of the year to be honest though so naturally creating a holiday twist on my favorite drink was all too easy. This cranberry lemonade might be a more traditional holiday drink, but when Christmas is usually 70 degrees and rich with molé and guacamole then this cranberry ginger margarita might be just the festive drink you were searching for.
For the ginger liquor, I really like Domaine de Canton! Call your local liquor store to see if it's carried there, if not BevMo usually has this brand. No triple sec needed for this recipe! Instead I used the Domaine de Canton instead, which I was recently introduced to on a Friendsgiving shoot for Epicurious with Diana. I've been finding new ways to use the bottle I picked up since. Candied ginger on a toothpick makes for a beautiful and delicious edible garnish too! Effortless, but party ready in no time.
As I mentioned in my last post, the grocery store isn't closed yet and I highly recommend you run/drive/subway to your local store ASAP so you can drink this tonight, tomorrow, and the next day.

Cranberry Ginger Margarita
A holiday take on a classic margarita for a bright and refreshing winter cocktail. No triple sec is needed for this recipe, instead ginger liquor is used to complement the cranberry and holiday season.
Ingredients
2 oz tequila
1 oz ginger liquor, such as Domaine de Canton
1 oz freshly squeezed lime juice
½ oz cranberry juice
ice
candied ginger to garnish
Instructions
Combine all ingredients in a cocktail shaker and shake to combine and fully chill.
Strain into a glass or serve or ice for "on the rocks.
Garnish with a piece of candied ginger on a toothpick and serve.